In the artsy mood I guess. These are striking pics of hundreds of people, either naked or wearing a white opaque material (which I actually prefer, for the sensual effect it has).
Burners.Me: Me, Burners and The Man
The Guardian
brings us an amazing shot, taken at Burning Man 2013. Usually, photographer Spencer Tunick's subjects are naked
en masse
. Last year, for the clothing-optional festival Burning Man, he decided a "white diaphonous material" would be more appropriate. Wrapping the minions of the hive for the coccoon…who said Burners had to be 
individualistic
? This shot reminds me of
Heaven's Gate
!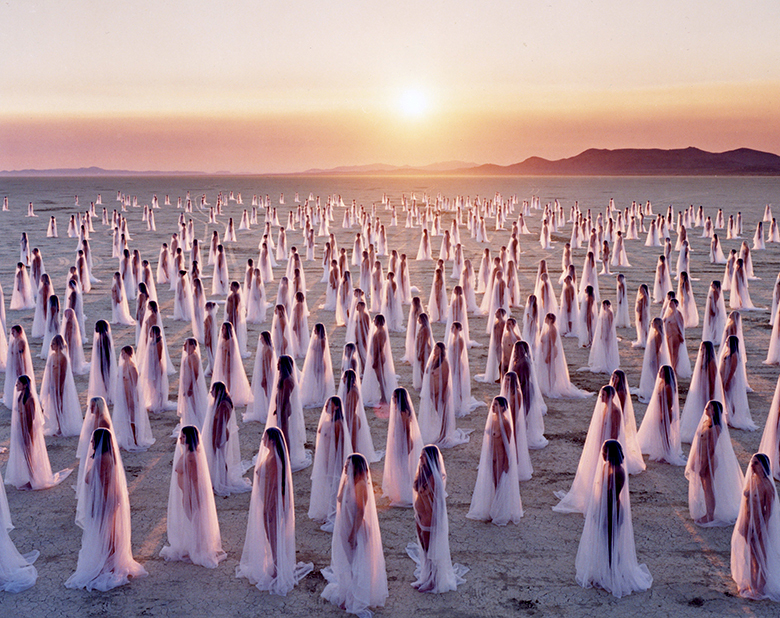 Artist: Spencer Tunick. Burning Man, 2013
From The Guardian, May 9 2014:
"It's a lot of work getting people naked, especially in England," says Spencer Tunick, the American photographer famous for his nude installation projects around the world. Of his 2005 project in Newcastle and Gateshead, Tunick says, "Despite the fact that we got a lot of people there, it was hard to convince people to take a leap of faith because the body is so sexualised there." Tunick has not been…
View original post 367 more words